Frequently asked questions
How do I pay?
---
After your virtual visit, you will receive an invoice via email to pass on to your school's finance manager. You may pay via bank trasnfer (preferred) or cheque.
---
How does the call work?
---
All our calls are 30 minutes long and combine an exciting and engaging presentation with pelnty of opportunities for pupil interaction. The final 10-15 minutes of the session is dedicated to Q&A, allowing pupils to ask our experts anything! All calls are live. The details of each session are outlined on the speaker's profile page. If you would like something more specific, please let us know in the additional information box when making your booking.
---
I can't do the dates/times listed, can I book another slot?
---
The dates and times listed are those set aside by the speakers for their Virtual School Visits and therefore are the easiest way to guarantee a booking.

However, if you have an alternative date/time in mind, feel free to send us an email and we will reach out to the speaker to see if they can accommodate your request. emily@virtualschoolvisits.com
---
Can multiple classes join a call?
---
Yes. Our visits are priced for up to 4 classes dialling in to the same call, with discounted prices as follows: 1 class in the call - price shown 2 classes in the same call - price shown + 50% 3 classes in the same call - price shown + 100%
4 classes in the same call - price show + 150% If you are keen for more than 4 classes to join, please indicate this when booking and we will be in touch to discuss pricing. Please note: classes dialling in should join promptly and any 'late comers' may miss the visit as the speaker will be focused on delivering their talk (and not waiting on new attendees!)
---
What platform are the calls scheduled on?
---
All our virtual calls are arranged by the school.

You can choose to schedule on Zoom, Microsoft Teams of Google Meet.
---
I have completed the booking form, what happens now?
---
Once you have completed the booking form, keep an eye on the inbox of the email address you submitted. We will be in touch within 72h to organise scheduling the meeting. Unless otherwise specified, all calls are scheduled by you, the teacher, and our speakers will dial in to your meeting.
---
We're not based in the UK, can we still have a virtual call?
---
Yes.

We have hosted calls all over the world (see below). As long as there's a 30 minute window in your school day that matches up to a reasonable UK time (we tend to say 8am-6pm is acceptable for our speakers) then please do reach out via the chat box and we will happily help you arrange your virual visit.

Please note: a small £5 fee will be added to all international bookings to cover international banking charges.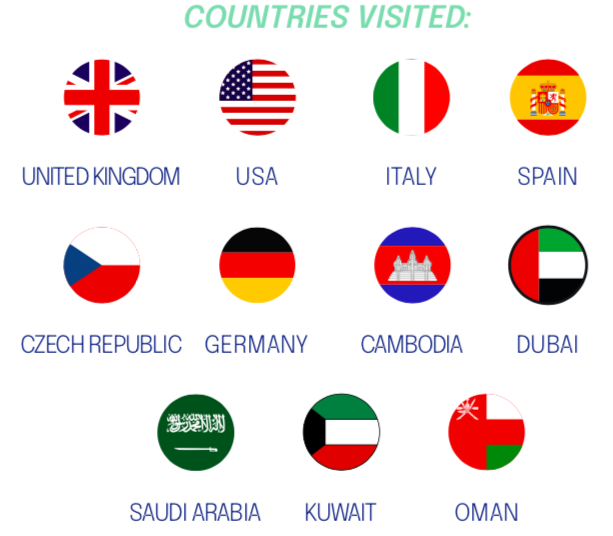 ---
Do you have a privacy/safeguarding policy?
---
Absolutely. Feel free to email us and we'll send you a copy.
---
---